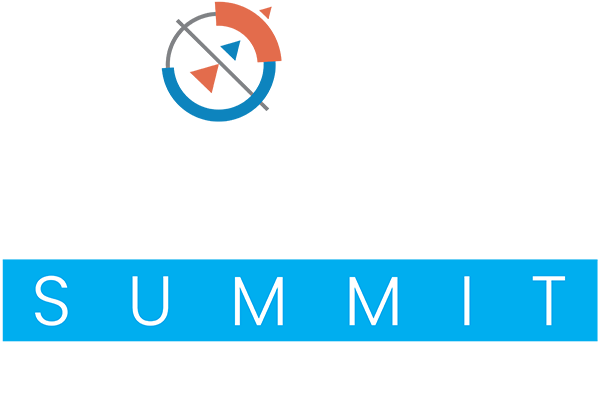 Thank you for making it a success !
The very 1st edition of GeoBuiz Europe received a great response, It achieved its objectives of bringing leaders and decision makers
from across the European geospatial industry and engage into thought-provoking panel discussions.
We look forward to your continued support and participation in all our future endeavors.
OVERVIEW
The European economy, like economies worldwide, has witnessed a surge in demand for geospatial and space-based value-added services, technology innovation, and digitalization of systems and processes. With the power of location moving to the hands of people and increasing workflow integration of geospatial and Space applications across economic sectors, geospatial and Space infrastructure are indispensable tools in Europe's governance, environmental management, society, and business workflows.
We all agree that the European economy, like economies worldwide, has witnessed a surge in demand for geospatial and space-based value-added services, technology innovation, and digitalization of systems and processes. In Europe, geospatial tools and technologies are indispensable in governance, businesses, and socio-economic-environmental development. The European geospatial industry is, thus, forecasted to grow between from USD 120 Bn in 2023 to USD 145 Bn in 2025 (facts – GeoBuiz 23 Market report by GW Consulting). This growth is attributed to the evolving role of national geospatial agencies, enhanced workflow integration in the economic sectors, changing business models, and evolving legislative environment. Read More
A significant portion of this growth is driven by an industry ecosystem that is a whole lot smarter, technology-enabled, and complete in itself. Europe's dominance in space constellations (earth observation and Galileo), satellite-based value-added services, strategic policy, and national initiatives (such as Europe's Green Deal, Digital Strategy Europe, and Destination Earth), and innovations by the small and medium-sized enterprises will present the next big opportunity for Europe's sustainable economic development. From geospatial to Space, from big data to customized applications and digital services, from IoT sensors to mobile mapping – all these technology innovations implemented across all industries and business functions are aimed to bring a strategic approach to drive unprecedented efficiencies across industries, socio-economic and technological domains – for a better sustainable and resilient Europe of tomorrow.
After a very successful GeoBuiz Europe Summit in 2022, the summit, in its 2023 edition, will facilitate interactions, market engagement, and collaborations among the leaders representing the space infrastructure and geospatial value chain. The discussions at the summit will highlight the market trends and innovation directions for co-developing an agile and long-withstanding business ecosystem. Read Less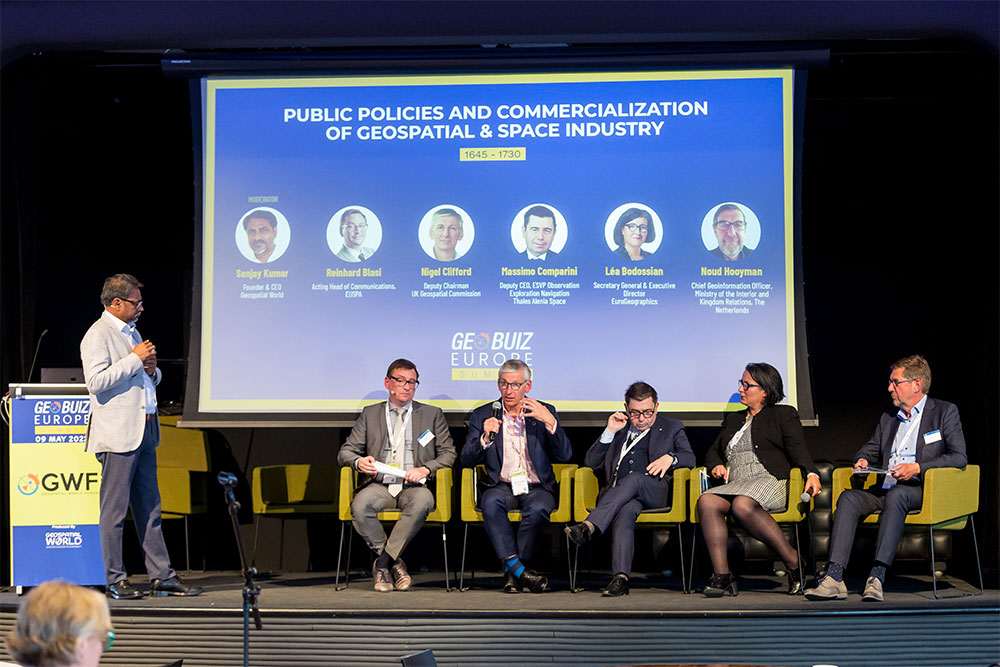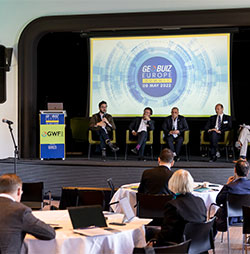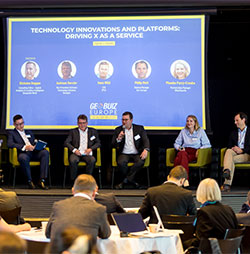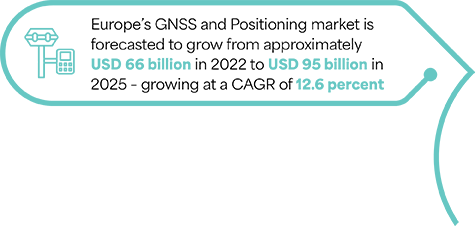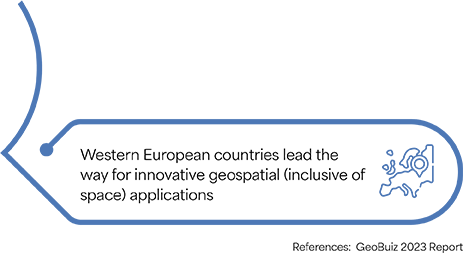 Conference Representation



Why Attend
Adhering to its intent of offering an exclusive platform for European geospatial leaders, GeoBuiz 2023 Europe is an ideal and exclusive place to share your ideas on technology evolution, change in business models, debate on policies & legislation. This summit is one of its kind in Europe which aims to bring the decision makers from across Europe representing not only one but all possible domains of the European geospatial ecosystem.

Policy Makers

Government Bodies

Technology Innovators

System Integrators

Startups

Investors and Accelerators

National Geospatial and Space Organizations
Registration (INCLUSIVE OF 21% VAT)
Talks from GeoBuiz Europe 2022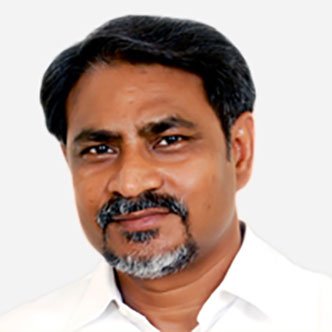 In the last five-seven years, the geospatial industry has dramatically evolved to be solution oriented. This means, it is actually addressing the social and economic problems. It is becoming more of a service instead of a map
Sanjay Kumar
Founder & CEO, Geospatial World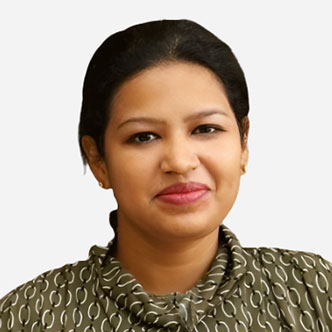 A very important thing that is happening is the increasing digitalization and workflow integration. Geospatial is being integrated across different sectors. Particularly after COVID, there is enhanced workflow integration across vertical domains.
Ananyaa Narain
Director - GW Consulting, Geospatial World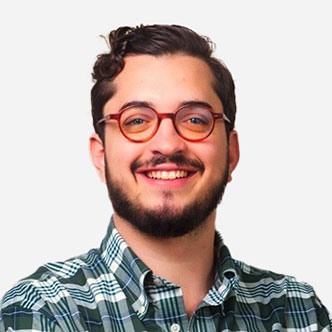 Geography is changing faster than ever before. We have a new set of requirements for spatial analysis.
Jaime Sanchez
Head of Solutions, CARTO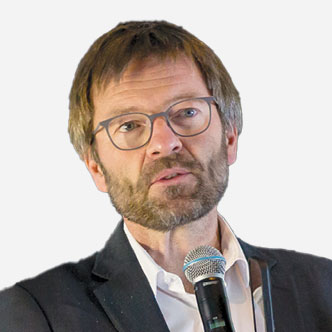 In order to make digital transformation faster, the data acquisition devices need to be easy and accessible not only to the professionals but to almost every worker.
Christoph Strecha
CEO, Pix4D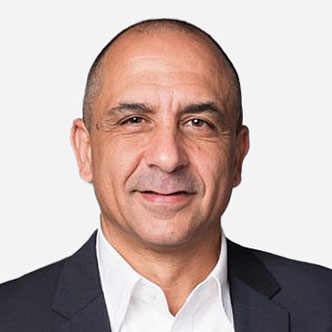 What people are looking for is not just data but analytics and what action can be derived from it. EO is changing the way data is going to drive our lives.
Elly Perets
CEO, Asterra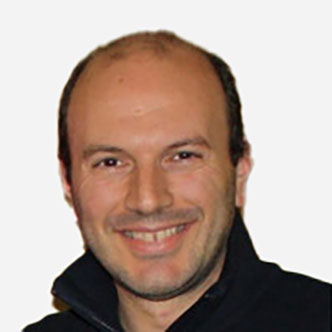 What has been interesting is the pace of change — seeing the geospatial industry starting from single dataset capture to integrated workflow; we're at a point where innovation doesn't happen in isolation anymore.
Antonello Giuliani
EMEA Sales Director, Trimble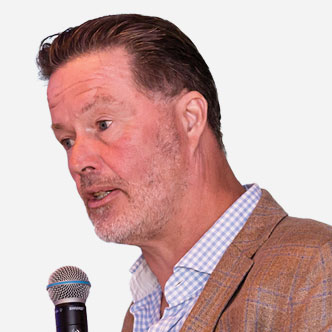 The city of Amsterdam is a good example. The Amsterdam Institute for Advanced Metropolitan Solutions (AMS Institute) tries to bring all the stakeholders together not just for science or education but also for city operations and to create open strategic alliances.
Mark Haaksman
Senior Manager Business Development Digital Cities, Royal HaskoningDHV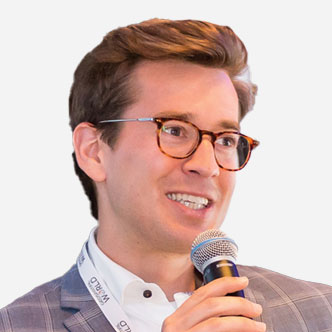 The goal is to have the street opened only once so that the telecom company can put new fiber and the electricity company can renew its cable, and so on.
Luc De Heyn
Chief Commercial Officer, Merkator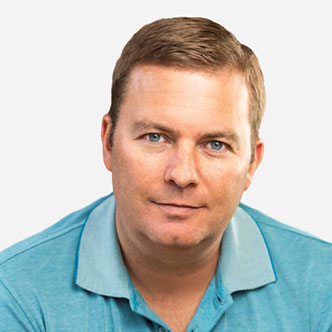 When we talk about data, infrastructure, and analytics-as-a-service, we are providing access to commercial algorithms from a range of companies; I think this is a really important mechanism that we have built to push the technology from the industry into the hands of developers, ultimately providing a complete solution to the users.
Sean Wiid
CEO, UP42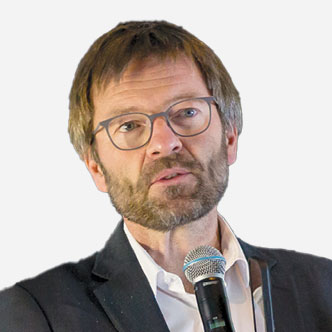 It's interesting that Europe is putting the green transformation in place, because wherever there is change there is a lot of investment.
Christoph Strecha
CEO, Pix4D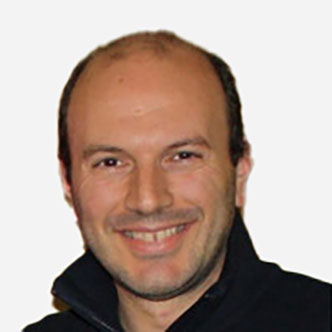 Digital twins can mean a single asset, critical infrastructure, or entire cities… the task starts at the design phase but goes further in the full management of the project and this is where the value of geospatial lies
Antonello Giuliani
EMEA Sales Director, Trimble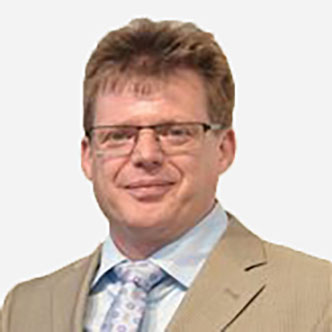 In the end, success is more than just a collection of tangible items. It's the knowledge and the wisdom and how to combine them, how to use them in a meaningful way.
Andreas Gerster
Vice President Software Technology Solutions, Hexagon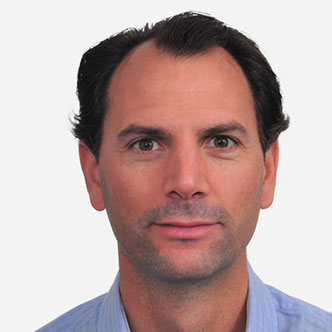 Technology is moving fast, it's difficult to keep up with it. And we are all desperate to try and deliver optimum value to our customers. X-as-a-Service is typically connected online — they stay fresh, bug-free, with the latest versions of the software to do your best work, that's what everybody wants.
Philip Mott
General Manager, Esri Europe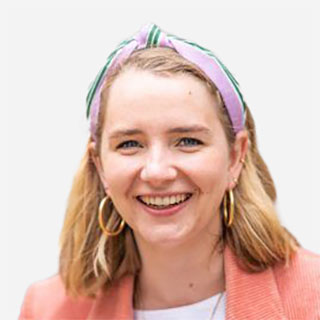 We are thinking how to give a customized and simple experience to the users. Procurement is a massive headache; people are not going through that on a monthly basis. We speak to clients on a one-to-one basis to see what works best for them.
Phoebe Parry- Crooke
Partnerships Manager, what3words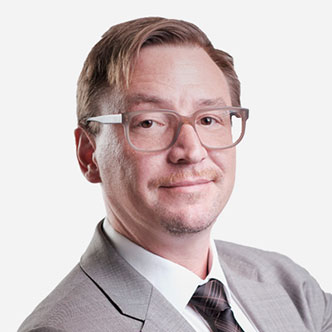 We sense the need to have a more specialized funding instrument, for example, innovative receivers, chipsets, and devices that take advantage of Galileo. We are also in charge of the European Commission's Cassini program, where we take care of the space segment, that is, covering the start-ups gaps.
Reinhard Blasi
Acting Head of Communications, EUSPA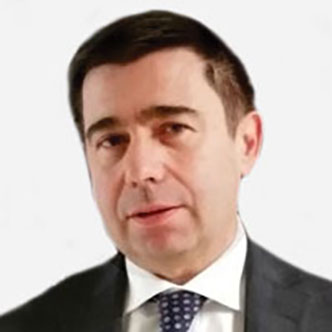 We are looking at more commercially- driven constellations. We're talking about an information- driven business — how to combine geospatial data with the huge layers of other information.
Massimo Comparini
Deputy CEO, ESVP Observation Exploration Navigation, Thales Alenia Space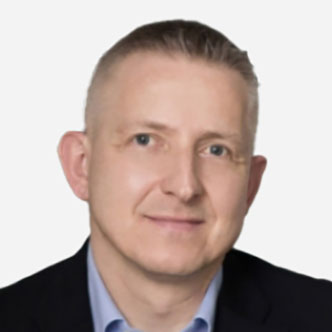 The funding sources and the ecosystem have gotten a whole lot smarter and much more complete in Europe. We have engagement programs, hackathons, idea competitions and so forth from the European Commission and the European Space Agency (ESA). Then, there's a whole lot of private and increasingly public accelerators who are helping to inspire new talent.
Rainer Horn
Managing Partner, SpaceTec Partners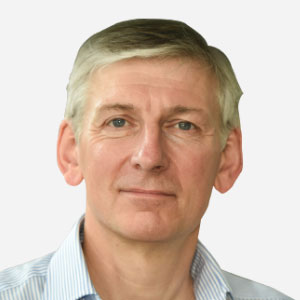 It's important to have clear strategies because otherwise the industry doesn't know where the public interest is going to lie and you could end up with one of those data custodians accidentally treading on an area of expansion for the commercial industry. So we have got UK's geospatial strategy which was initiated in 2020 being refreshed every year.
Nigel Clifford
Deputy Chairman, UK Geospatial Commission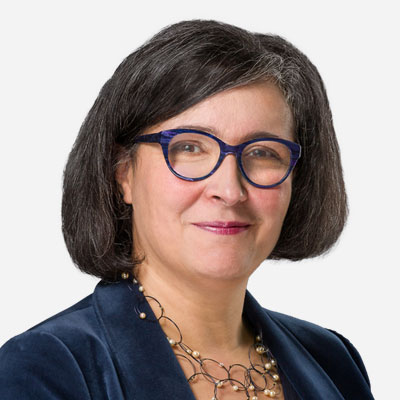 The NMAs are also strongly encouraging the ecosystem inside the EU. Each EU country has 30 to 50 companies and they are all trying out the open data and to create value for the European economy.
Lea Bodossian
Secretary General & Executive Director, EuroGeographics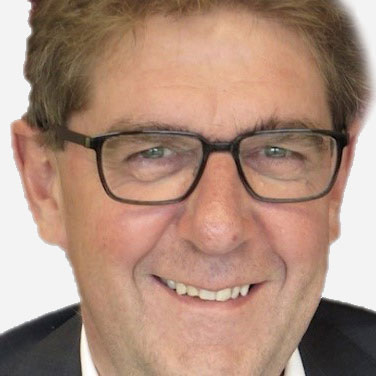 The idea is to have a Digital Twin of the physical environment of the Netherlands. There are a lot of policies around energy transition, climate adaptation and we also need one million houses in the country and that is only possible when we have good spatial data infrastructure.
Noud Hooyman
Chief Geoinformation Officer, Ministry of the Interior and Kingdom Relations, The Netherlands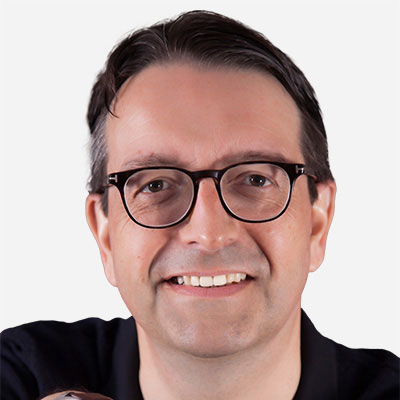 As an industry we are making great progress and supporting the Green Deal. The radar satellites are identifying floods, whereas ESA is measuring climate change through microscopic details. The question is how to do this all at greater scale with both the scientific and commercial satellites? That's the balance we need to find.
Anthony Baker
CEO, Satellite Vu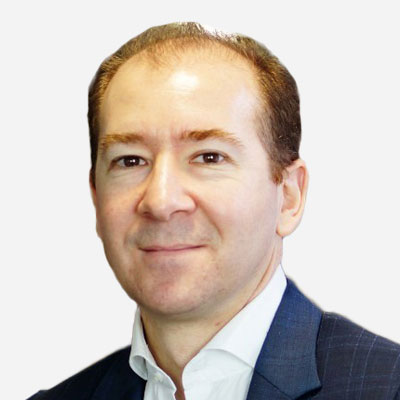 It's a transformative time for the industry but the challenge is also how can the Green Deal policy turn into actual national policy and regulation, and create an ecosystem where everyone can offer services.
Pacome Revillon
CEO, Euroconsult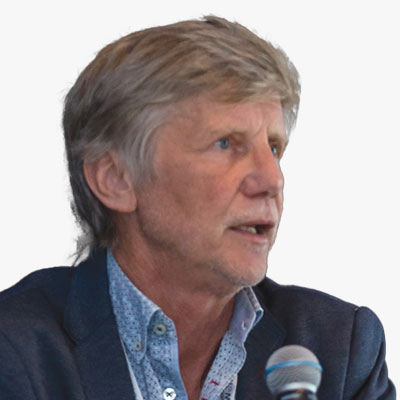 The challenge lies in implementing the Green Deal and this is where geospatial technologies are going to play a big role. We have the ambition in Europe to create a Digital Twin of the Earth that will exist at all scales. Imagine the amount of data that will be collected and shared. That's the reason we need strong public-private partnerships.
Hugo De Groof
Policy Officer, DG Environment – European Commission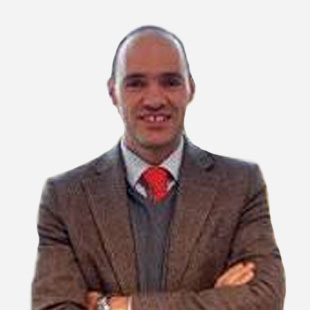 The complicated thing is not to cover the data gap but how we can generate future business with this amount of data. Initially, governments will push and will lead the utilization but at the end we need to create a business. We need to provide a specific value for the companies and the society as well.
Carles Franquesa
Founder & CEO, Aistech Space